A kinesthetic guide to local emergency resources for high schoolers in Red Hook
PROJECT OVERVIEW
In 2012, Hurricane Sandy swept through Red Hook and left the community devastated. It has been six years but little change has been made to the most vulnerable part of New York.
Meanwhile, 95% of American teens have access to a smartphone (Pew Research Center, 2018). Ownership has become nearly ubiquitous among teens of all genders, races, ethnicities and socioeconomic backgrounds.
Inspired from the success of Pokemon Go and Ready Red Hook's effort to educate their own community of their emergency readiness plan, the team sought to assist the community build resilience by training young leaders through a resource finding game in AR.
THE SOLUTION
AFTER is a disaster training program for high schoolers, disguised as an AR app and game. Through playing the game, teens in Red Hook learn where to go for help, and where to find relevant resources in their neighborhood in case of natural disaster.
MY ROLES
AR UX & Prototyping Lead, User Testing, User Research, Service Design
TEAM
THE APP
1. Onboarding the Game
AFTER gamifies the otherwise dull experience of disaster drills with kinesthetics learning, encouraging high school students in Red Hook to explore local support services that focus on providing help in the critical 72 hours after an emergency.
The onboarding establishes a disaster scenario, asking players to provide critical information such as where they live and how many people are in their household.
Interactive prototype >>
THEORY OF CHANGE
AFTER uses AR to
activate

high schoolers to learn about their local support, turning them into

potential guides

for their community in case of an emergency situation.
PROCESS HIGHLIGHT
Playtesting
With the question "How might we gamify the experience of going from A to B" in mind, we brainstormed using a technique called "Crazy 8s" and designed an early prototype of the way-finding game. The playtesting session included a map, paper prompts, real collectable items, a live health & stamina status update, and a bag. The goal was to learn how participants think about the setting and interact with prompts.
FIELD RESEARCH
The Reality of the Neighborhood
As part of field research, our team trekked to Red Hook and walked through the neighborhood, including the Red Hook Houses, The Baseball Field, and Red Hook Recreation Center. Even after 6 years since hurricane Sandy, there was little change to the neighborhood most vulnerable to flooding.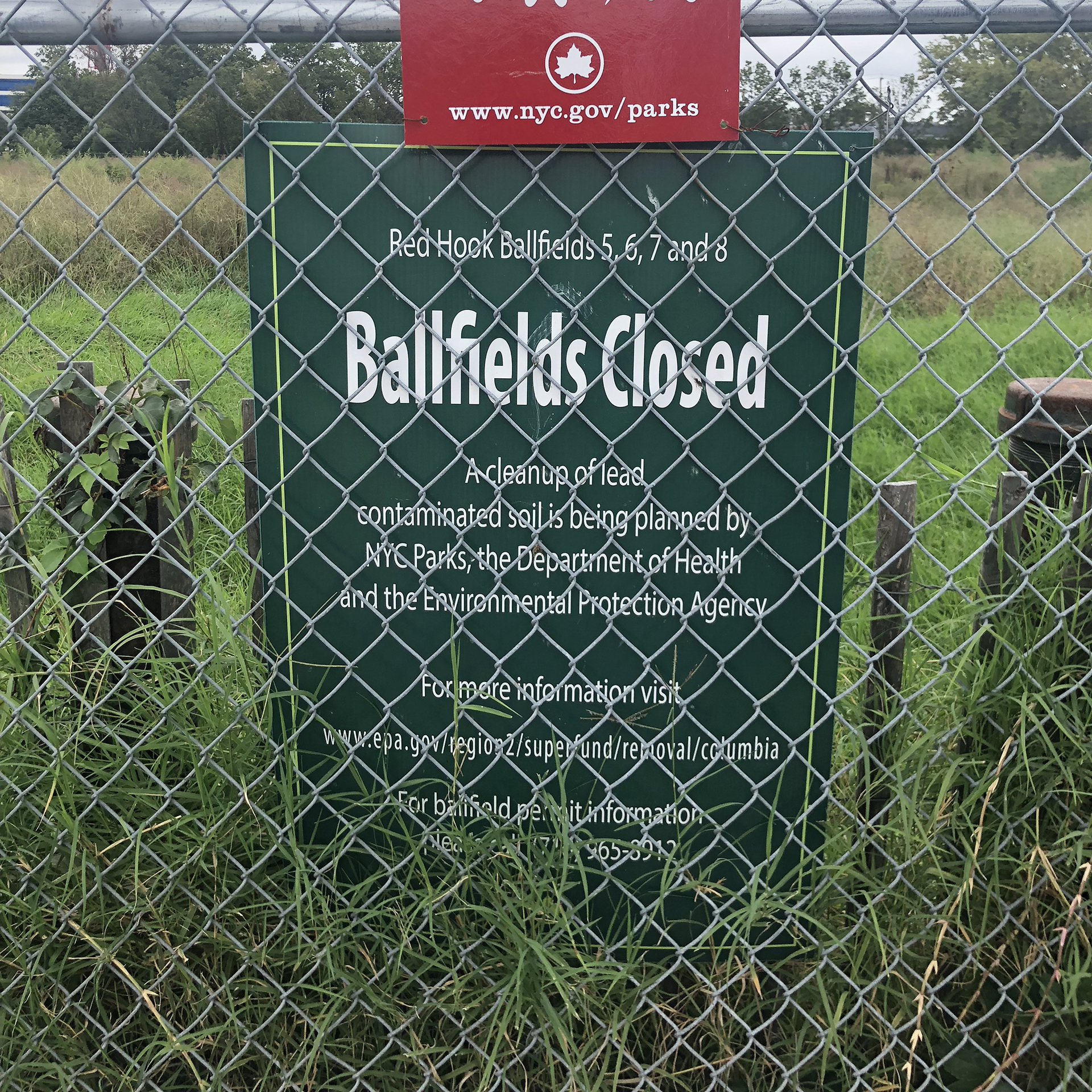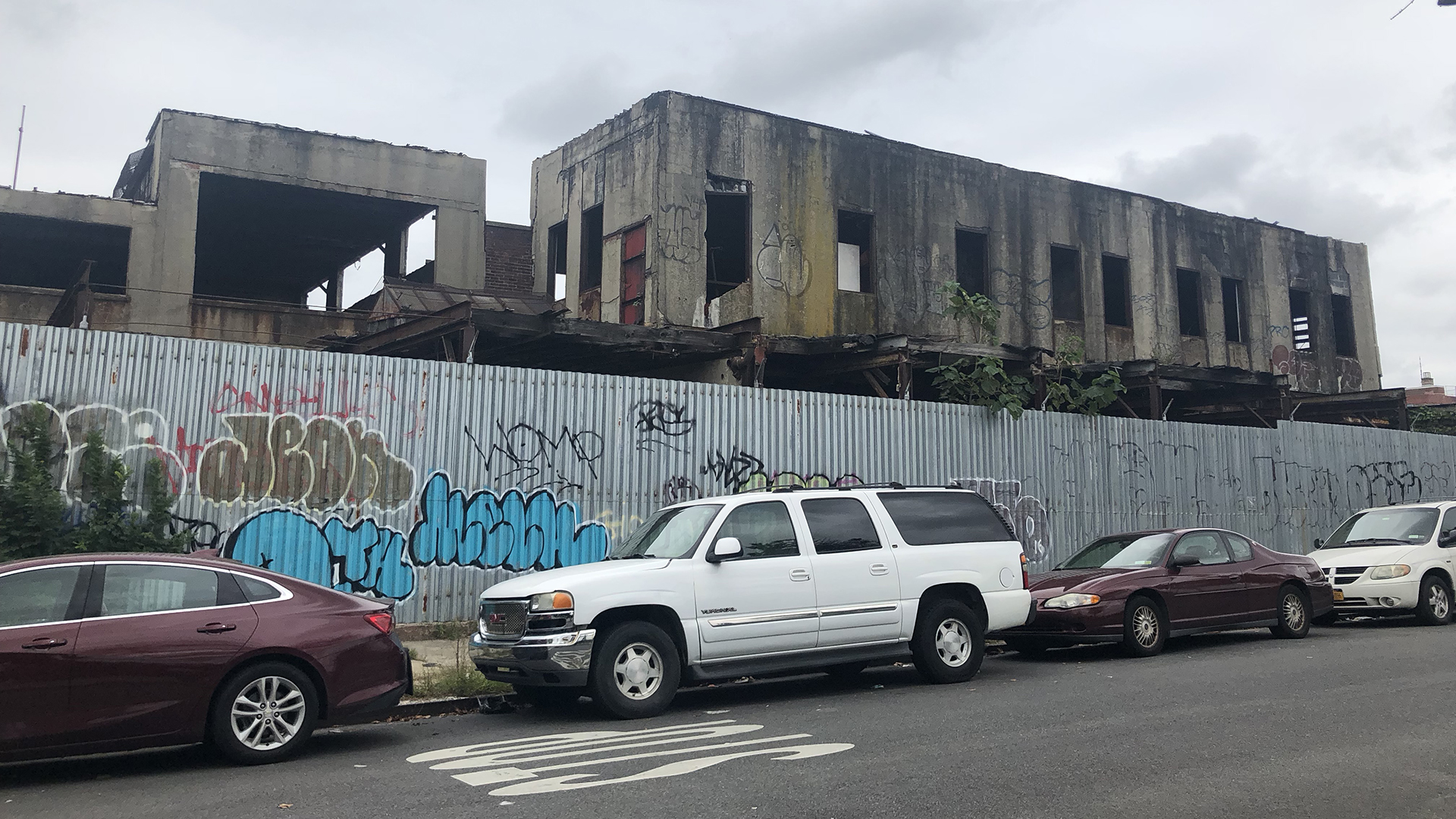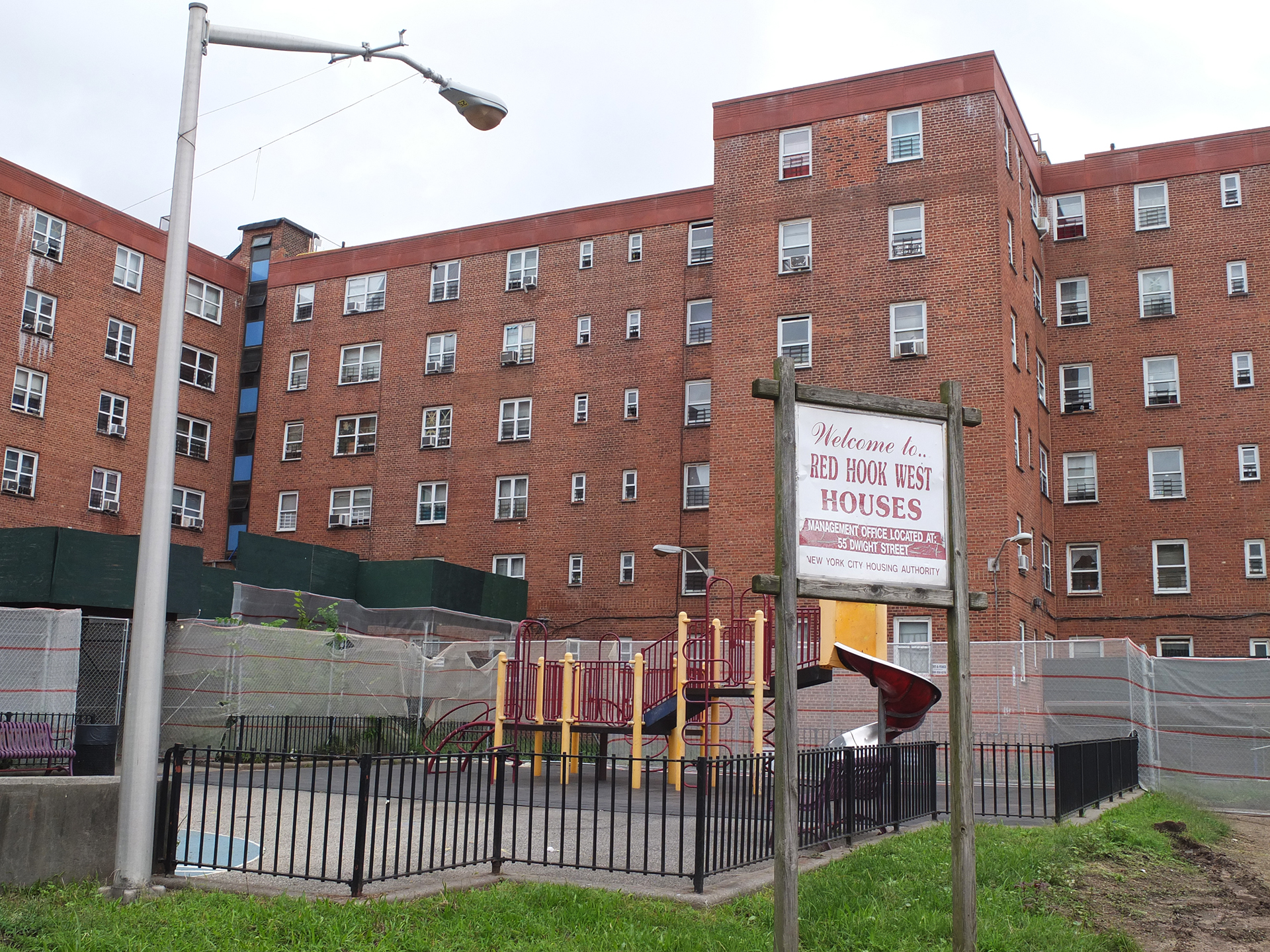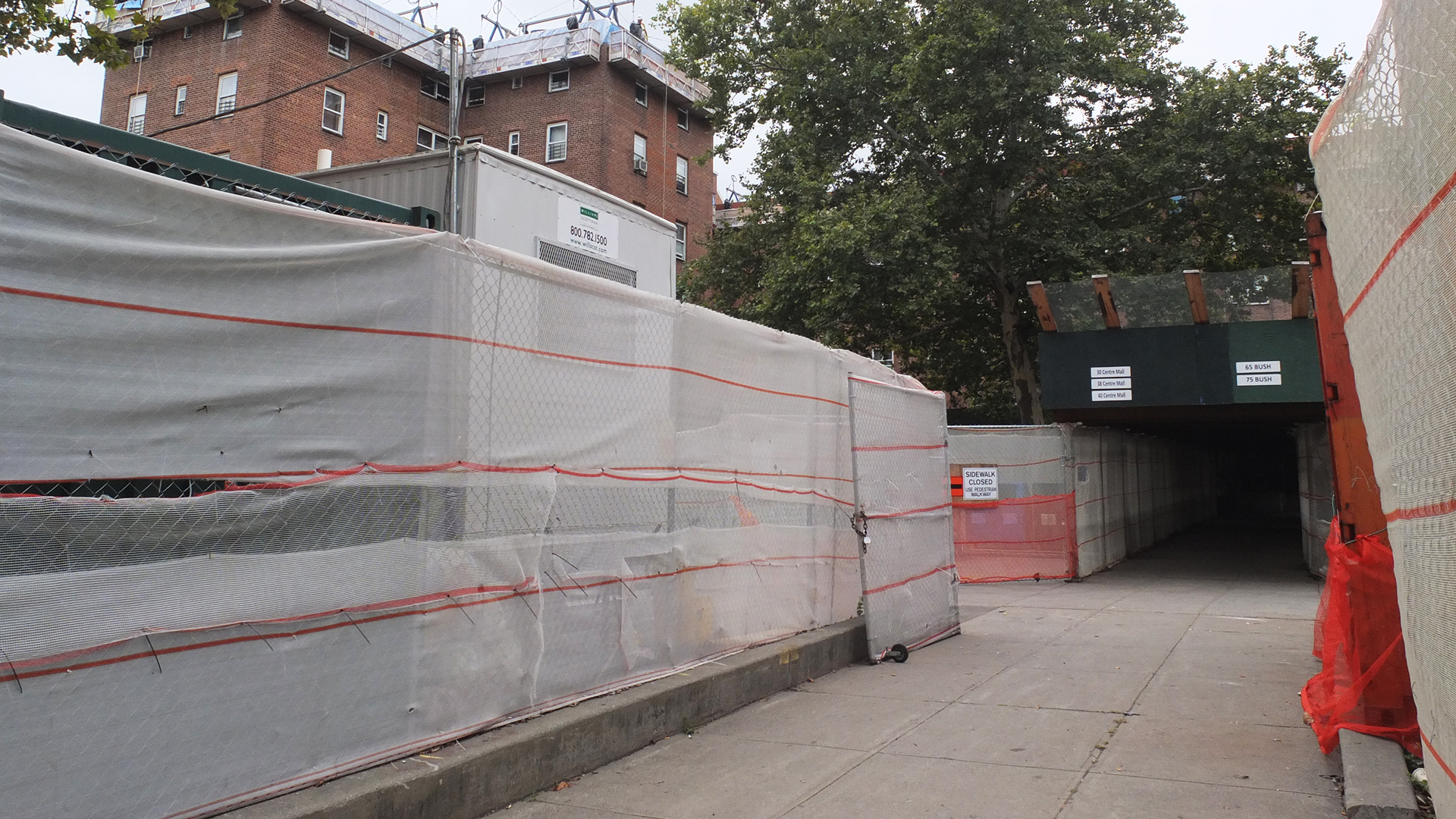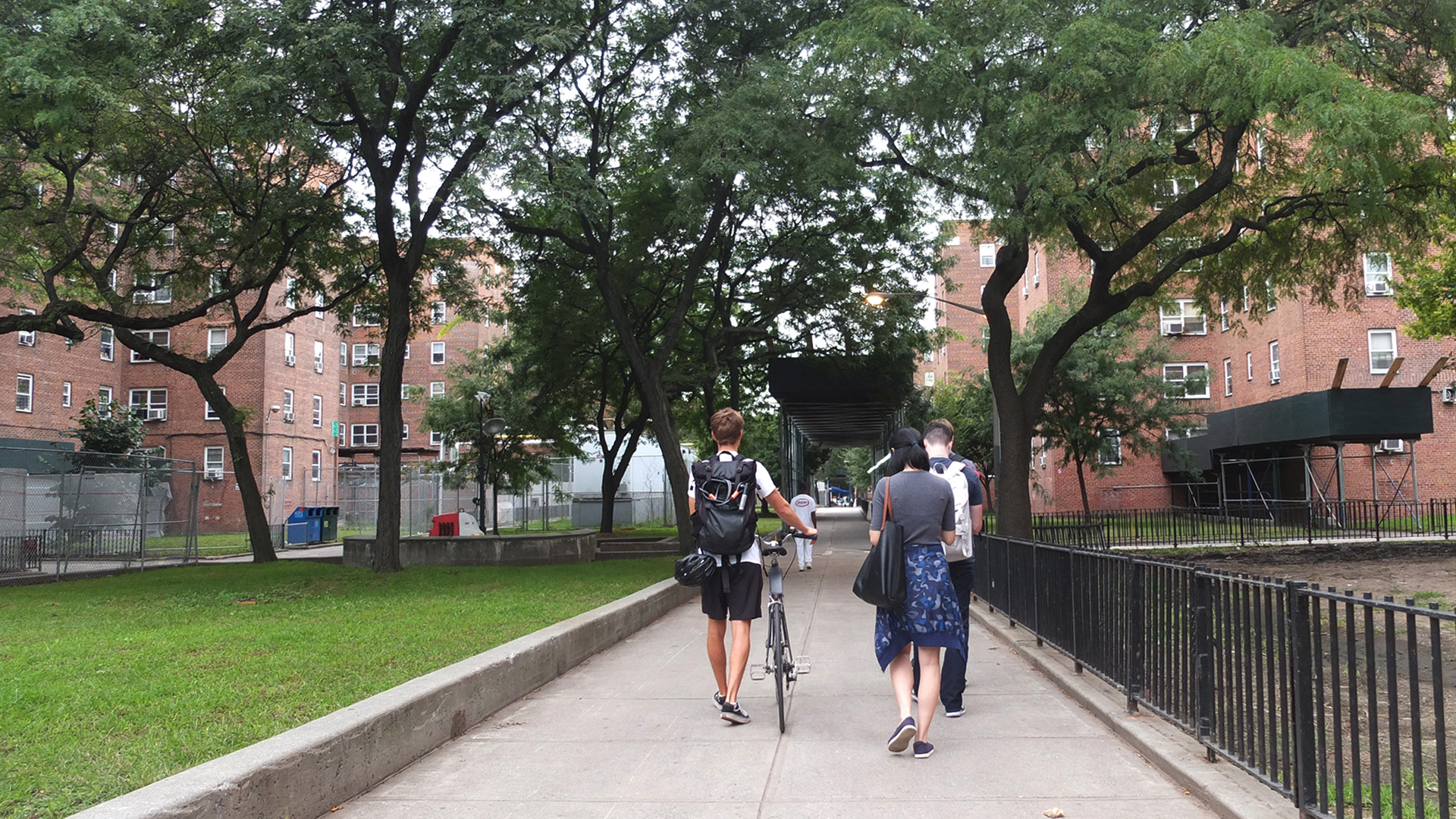 THE CHALLENGE
A Struggle to Build Community Resilience